I guess I should start this with a very brief look at the epic night that was Halloween. I was a bit stuck for a good plan this year so went with what I thought was going to be a kind of boring costume idea. It turned out way better than I expected and everyone seemed to love it. If fact I didn't pay for a single drink all night. Thanks to the friends and random strangers that supplied enough beer for me become extremely charming, attractive, wealthy and invincible once again. (And a big thanks but no thanks to the dude who tried to make out with me)
As a side note, how awesome are the people who come to Halloween parties with out costumes and hassle the people who have made an effort to have fun? I wish I could be them.
Making stupid outfits of of cardboard is not the only thing that has been keeping me busy recently. I have also been painting a mural in the doorway of the new Easey Street Agencies building. Here are some progress shots.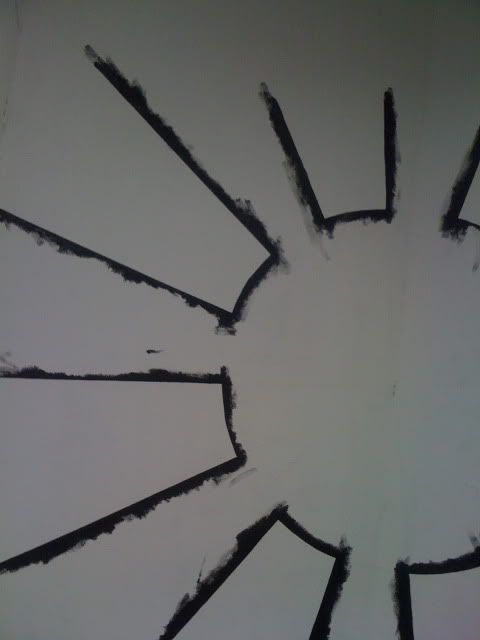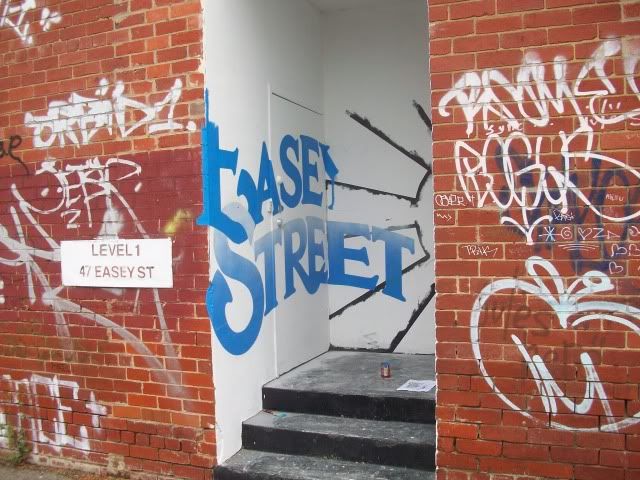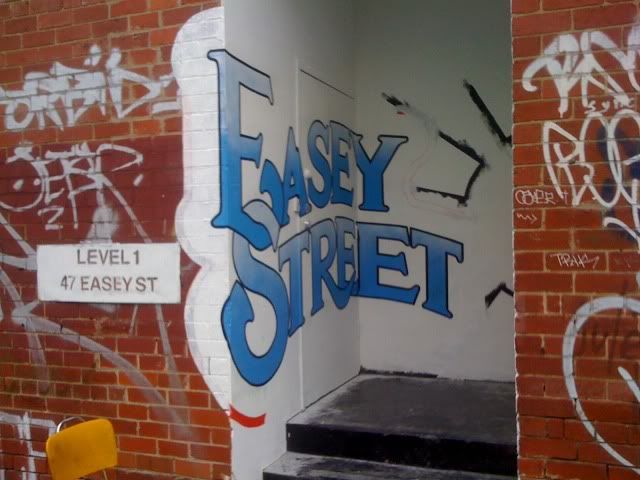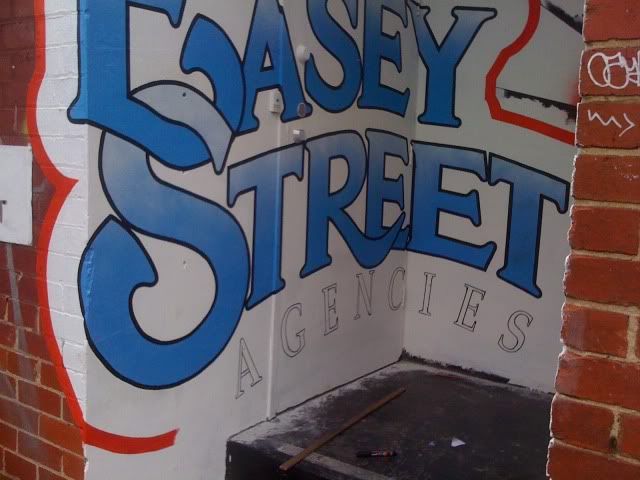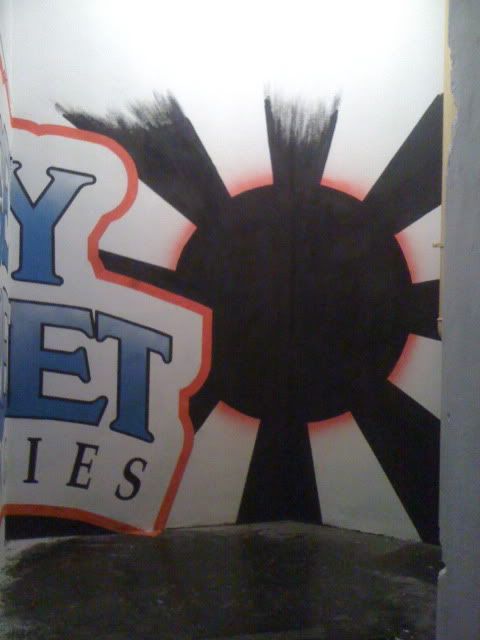 As you can see it was dark when I finished. About 10.30pm to be exact. I still have a lot more to paint but i wanted to get it to a finished looking state for their opening party which was the next night. I wasn't there to enjoy the celebrations but I got to go to Sydney instead so I'm not too fussed about it.
On the week end just past, I was flown north by the kind folks at
Element
to be a part of this art show.
It was an amazing trip. Everyone else was working so the wonderful Lucy saved my ass by driving me to the airport. (Thanks again Lucy)
I was collected from Sydney airport by
Troy Archer (A fantastic artist in his own right)
and taken to our hotel. Through out that day I met or was reintroduced to a huge list of people, including these other Element advocates
Christian Halford
Beastman
Courtney Brimms
Kareena Zerefos
Brett Chan
and of course the supremely talented
Sarah Larnach
(who gave me a midnight tattoo in her lounge room)
I couldn't find much of Christian's stuff online but that link is definitely worth a look, as are all the others. There's some seriously talented people in this group, I felt a bit out of place. They're all quite attractive too, luckily I was there to keep everything grounded. I'll post some more pictures of that trip in the next day or two. Right now I need to catch up on some sleep.