What do you call a piece of crumbed chicken that is about to be in charge of the most loathed country in the world?
Barrack O-parma
Hopefully he can fix a few things.
Best back yard half pipe ever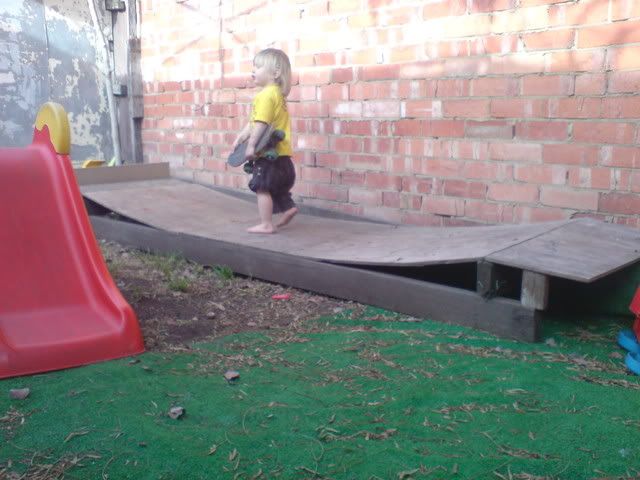 Dave built this for his kids, Mac and Eddie. Eddie, the 1 year old in the picture with the sweet gangster strides, managed to run off the back of the platform and land face first in soil.
Backyard tattoo party featuring Beached As Dan and some Morrissey fag.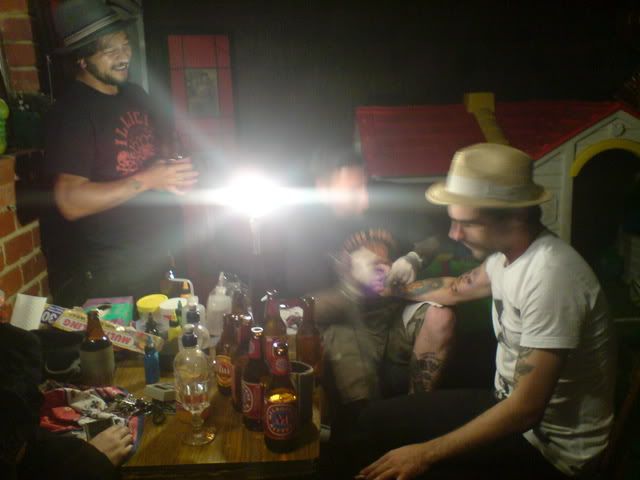 I forgot to put this last photo of Halloween up. Noonan, dressed as Shreddy Mercury, passed out in James' back yard. We added a few improvements to his costume, which was basically everything that we were sick of wearing. The always thoughtful, Knitty (featuring brand new spelling) decided to help him out by placing an egg in his leggings. He woke up about an hour later when the egg broke.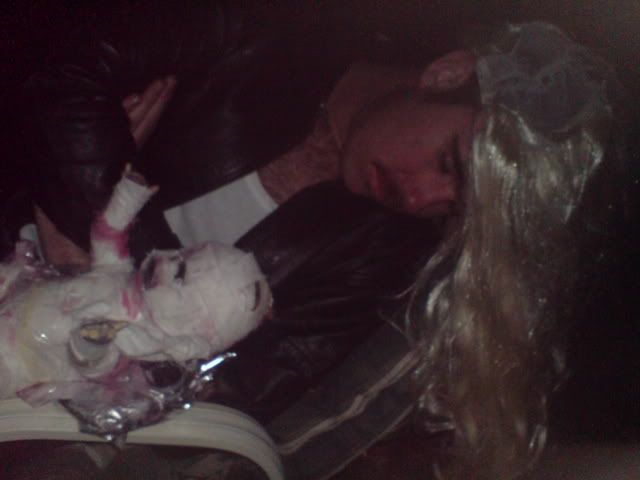 He is also helping out by nursing my baby mummy. The one with hang loose hand and the goon bag tapped to his back. I'm a proud parent.
This is one of the drawings that I've been working on for Birkenstock. There's 5 more to come.