Its been a while since i updated this blog because I had to go over seas to break my arm. Here's some stuff that happened before I left (I'll be posting the travel photos when I get my camera sorted out - meanwhile here's some pics from my phone.)
Actually this was way before I left, I'm guessing about 26 years ago at Lorne (I think)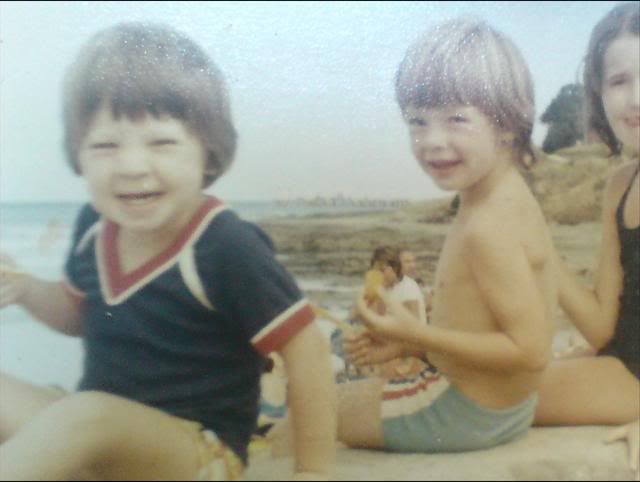 These two young Beatles fans grew up to become these two professional responsibility avoiders. That person in the middle with the gleaming white teeth is our Aunty Bernie. She rules.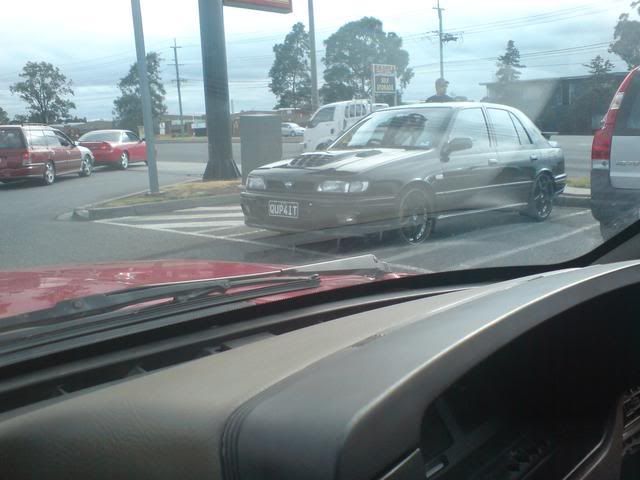 I'm not sure i know anyone who'd queue up for a ride in this car. Sweet number plate though
Despite all their praying to our father who art in heaven, it turns out the economic crisis has even touched some of the blessed cashed up Christians with brilliant taste and a passion for going fast.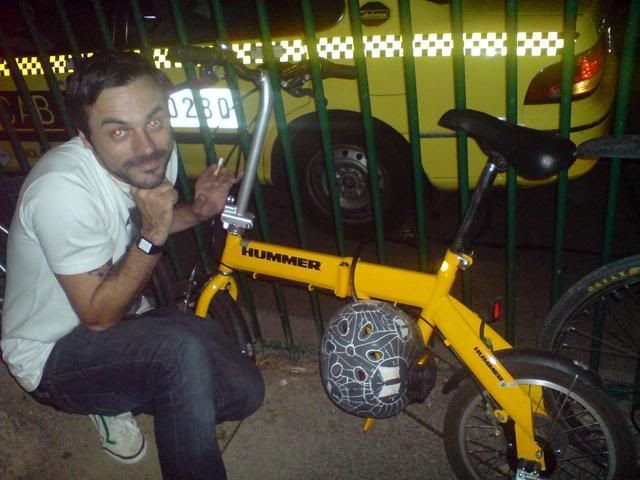 The not so cashed up Satanists who only ever pray for forgiveness have found different ways to flex their need for ridiculous brand names. I've never understood why they named their company after a blow job.
Speaking of blow jobs, Karen had to blow the candles out on this cock cake that Jo Jo made for her.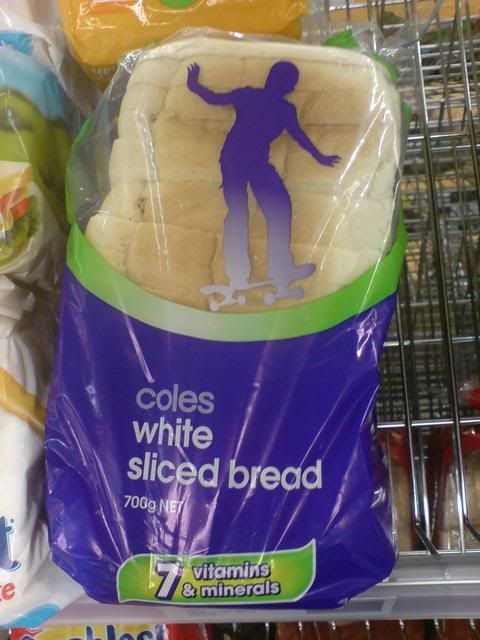 Bread and skateboarding have always gone hand in hand.... unless by bread you mean money.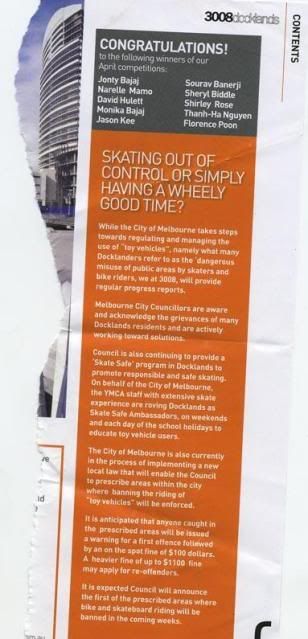 According to this article skateboarders are now known as toy vehicle users. I still refer to my skateboard as girl repellent but that hasn't really caught on just yet. Girl repellent jockey doesn't really have the same ring to it as toy vehicle user.
Okay onto more important matters.... The Shitfield Shield. The Shitfield Shield is a very important event on Australia's sporting calendar involving a cricket match, held in Albury, between a bunch of washed up skateboarders from Melbourne and hoard of toy vehicle users from Canberra. I was a last minute inclusion in the Melbourne side due to some professional Sri Lankan ring in not turning up.
I didn't realise that everyone on our side had bought whites to play in so when we stopped in Orbost for liquid supplies I ran into the local op shop and bought these white womens 3/4 pants.... they were 25 percent off. Obviously they needed some tailoring and decoration which I took care of during the rest of the drive.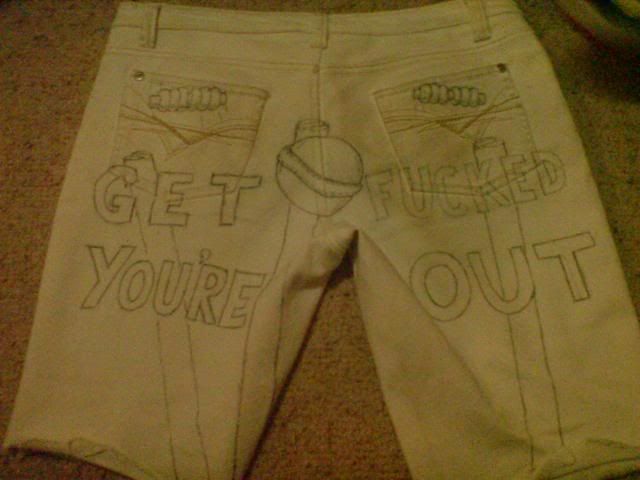 We arrived late at the oval to find their team practicing in the nets. By "team" i mean a bunch of big dudes wearing all black and mostly covered in tattoos. I had not met many of them before and to me they looked more like outlaw bikers than skateboarders. I realised later that we probably looked the same only we were all in white which gave us a more angelic image. Our late arrival was part of Captain Nikeem's cunning plan, which was to keep the other side waiting which would mean that they would be drunk by the time we got the game started. These devious techniques didn't help at all.
Here's Nikeem enjoying his only chance at touching the trophy before the match.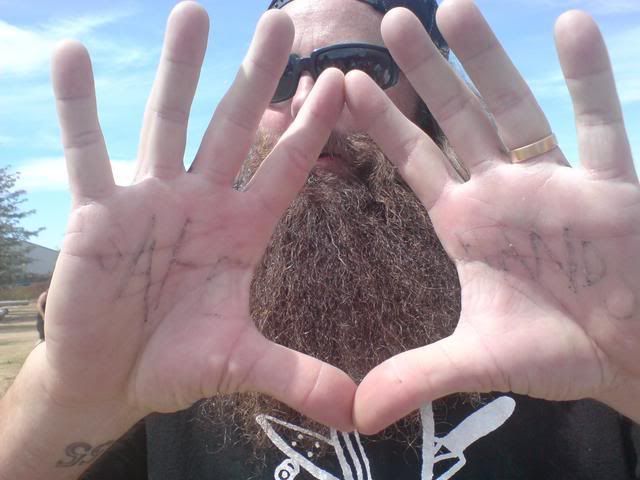 Cons tattooed his "safe hands."
Yes this is a real tattoo. What a champion.
I dont remember much about the game (except that Junior and Nick both went out for ducks) but I do remember it was awesome fun and we didn't get beaten by as much as I thought we would. I think I made 6 runs or something but I stayed in for a long time while Hamish kept the scoreboard ticking over.
The Canberra team turned out to be awesome fun to hang out with. Definitely a good bunch of dudes, as you can tell by their stubby holders.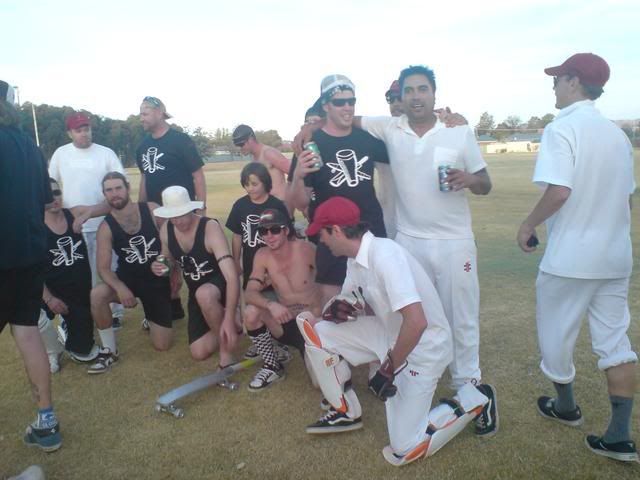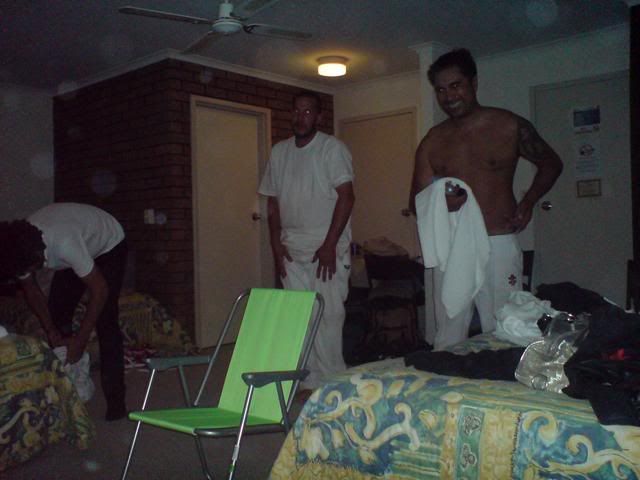 This is the hotel room that 11 of us slept in. Sketchy times indeed. You can see Cranimal in the background gearing up for some epic late night gymnastics which can be seen in the latest issue of Fuknoath.
The trophy presentation at the local pub. Some of the locals were stoked so we played another, way more hungover, game with them the next day. Junior still didn't manage to score. Way more stuff happened but I cant remember it that well because it was ages ago.
Here's some more pics of other stuff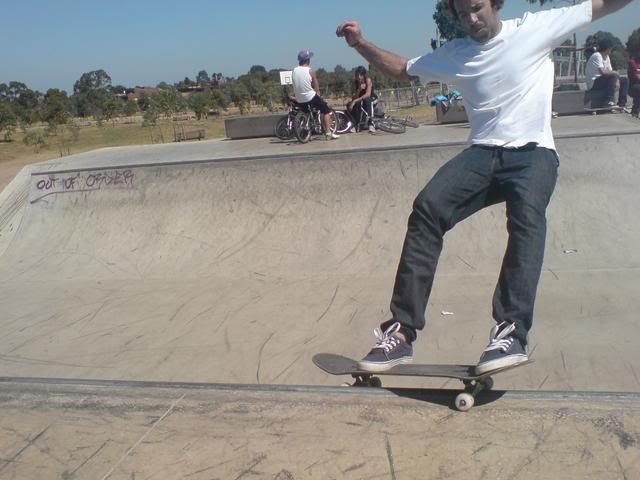 Crafty smith grinding the new mini ramp at Coburg
James' inflatable deer head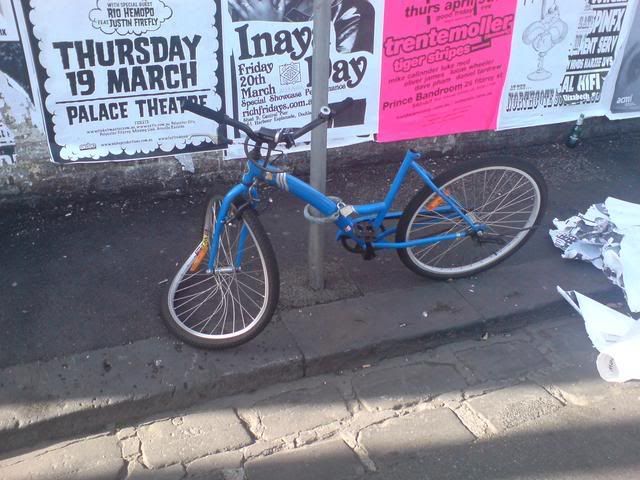 Some poor fella's taco wheeled bike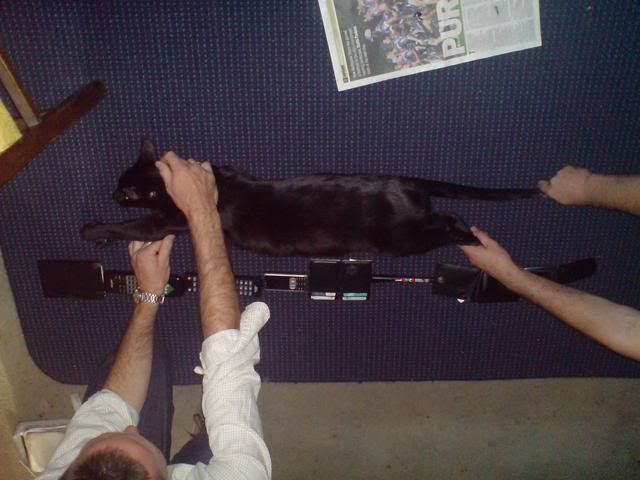 At Nikeem's request we measured Captain Manouvers using industry standard cat measuring technology.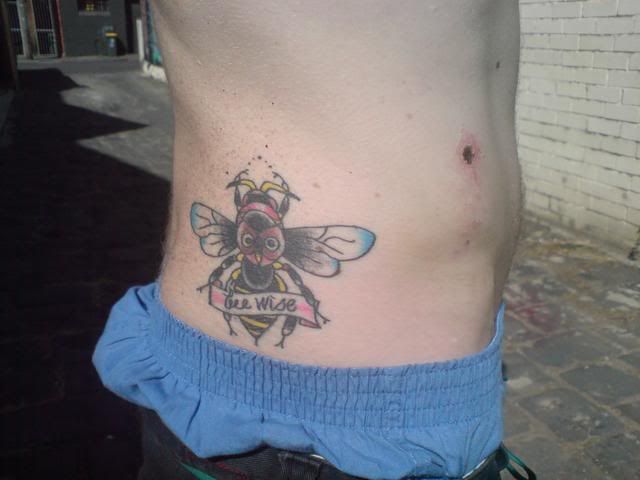 Nate Dog came over one day to hang out and be an art fag in the lane way and show off his owl tattoo.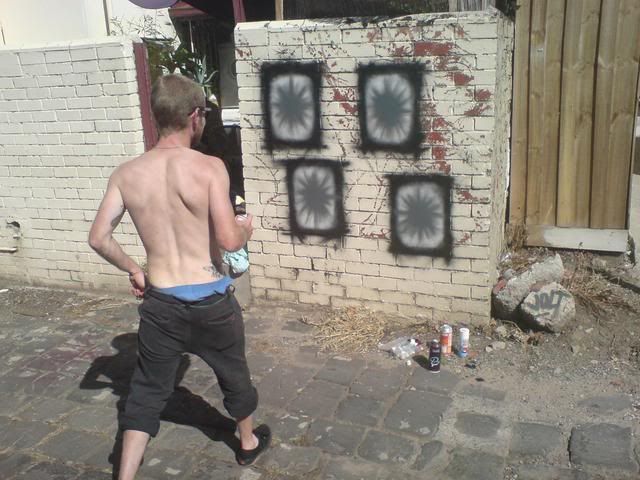 Jo Jo declared a holy war on the ants of Fitzroy and surrounding suburbs.
The week before I left to go to America i was in an art show called the Clan MacLeod which Tom Gerrard had organised.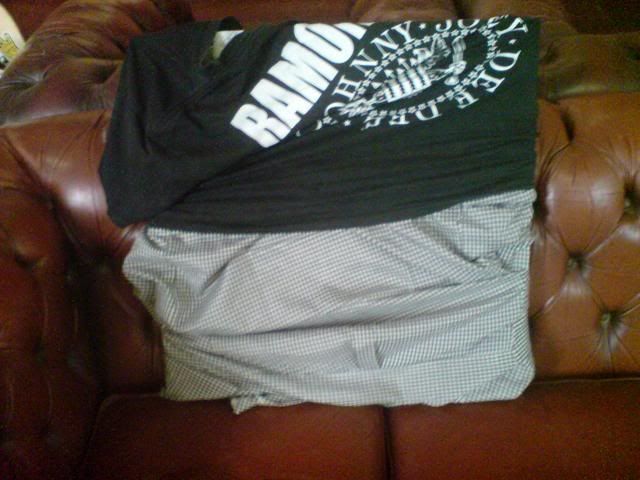 Because I leave everything to the last minute I had to take one painting in with me on the tram on the way to the show. How good was my packaging.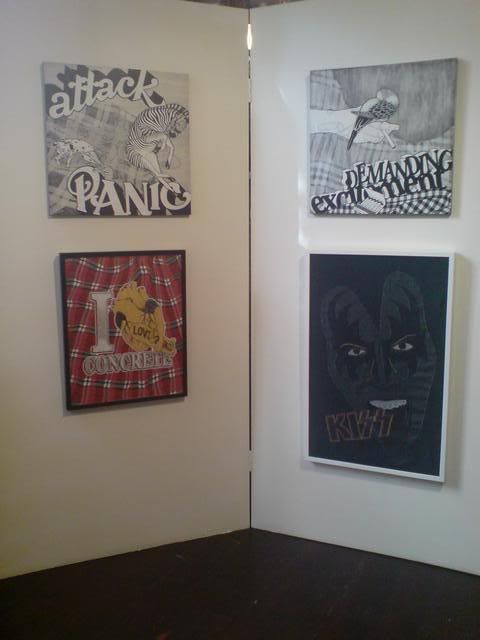 Life imitating art? No its just Roopa imitating Ned Kelly.
My boss Nicole came and bought her little dog Sassy.
On my way out I walked past this hair farm