Since my last up date I've moved house, been to hospital, had my first ever yard sale, booked a plane ticket to North America and seen Helen off to Sweden. Here's some pictures of the early part of summer.
Dad is one of those people who has a real shed (please note the remote control glider and hover craft. We never had this kind of stuff when i was a kid)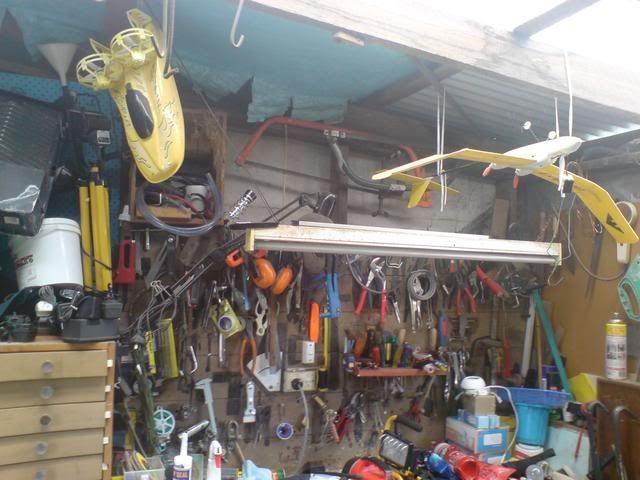 and for some reason with in that shed he has a vibrosaun. I have no idea what a vibrosaun is but it looked like the lid of it would be excellent for trapping people in a bath.... if that's what you're into.
The Dangerfield christmas party was its usual awesome self.
I got busted being bad by my boss and Brado (inventor of the holiday letterbox - it involves installing a paper shredder to your fence) got busted being awesome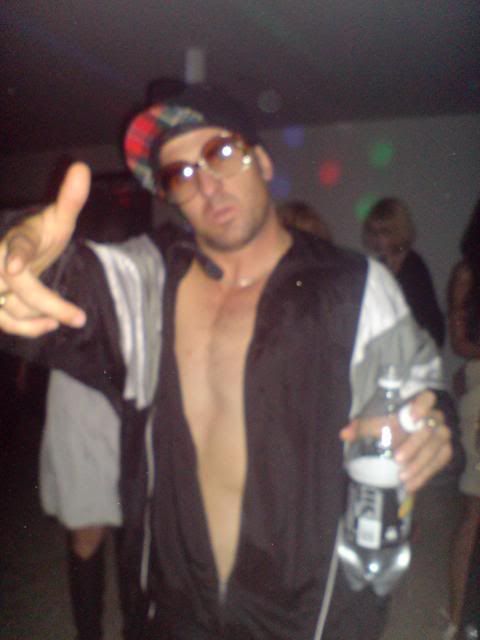 The funky deck bolt got funky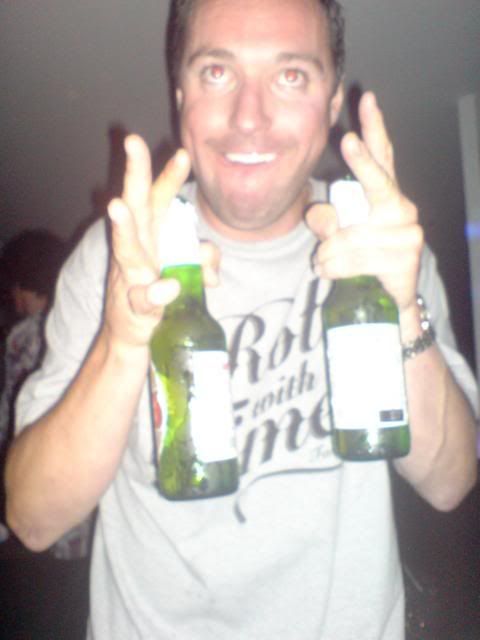 So did Helen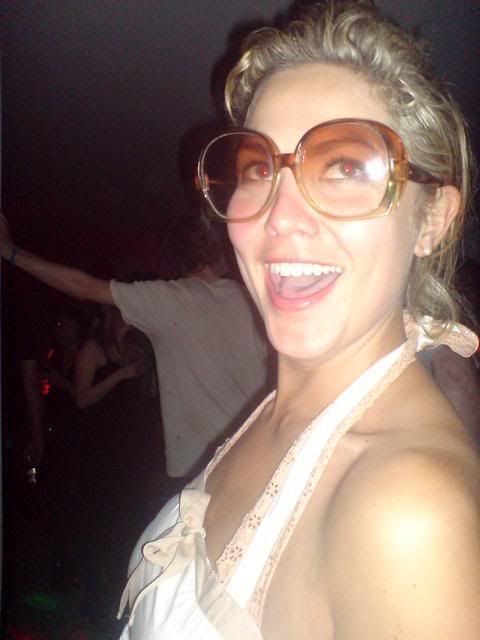 The cool kid in the flannel and the Thrasher shirt below is Luke and Colleen's little fella. I'm an idiot which means I've forgotten his name. I'll probably be the angry old dude at the skate park telling him to piss off in a few years. I hope not.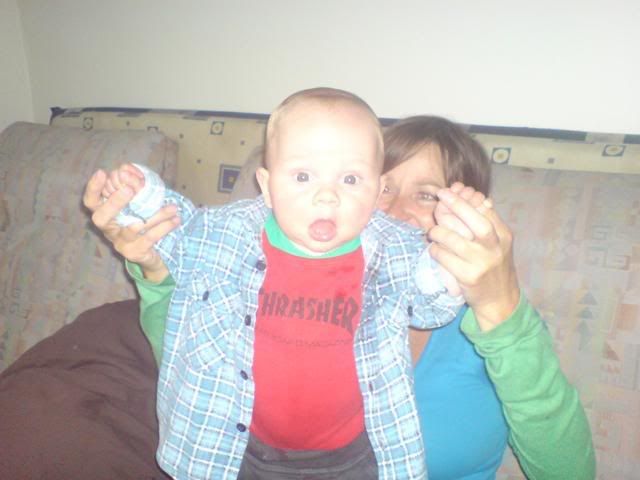 Mafyew Wyweeeeeeeeeeeee got married to Anita. Pretty awesome wedding, although Nikeem was very disappointed that, due to weather issues, it was not held at the dolphin fountain as was originally planned. Anything that neglects the use of dolphins usually disappoints Nick.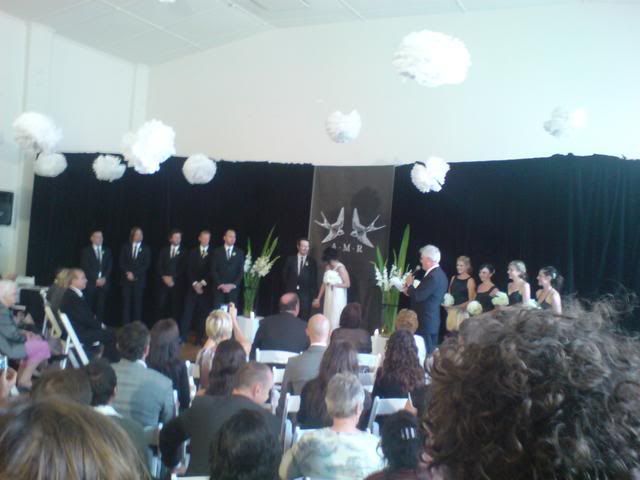 Risky business photo shoot at Yellow Bird on the way to the wedding reception.
Something funny occurred at the reception, and, like usual, these two enjoyed the fuck out of it
Apparently Ben Michel told Matt he'd wear all white to the wedding when he was wasted one night. I'm pretty stoked that he kept his word.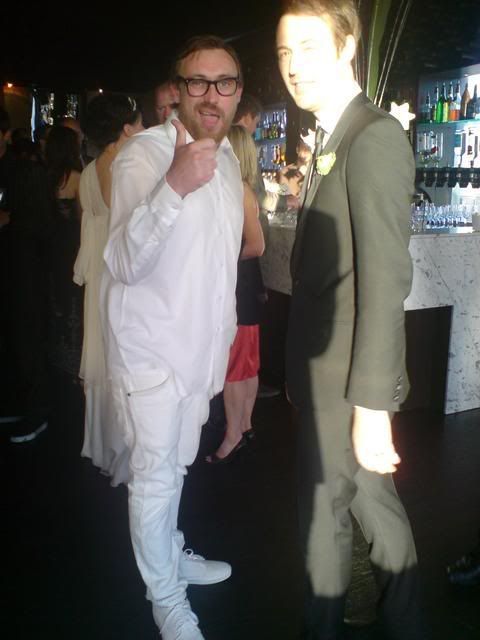 Sarah, the puppet master, is having a marionette game of mortal combat against Niddy.
Niddy's marionette is using it's invisiblity power, while Sarah's marionette tries to confuse the opposition by using aggressive freestyle and popping/locking. Anita is in the back ground celebrating her earlier victory.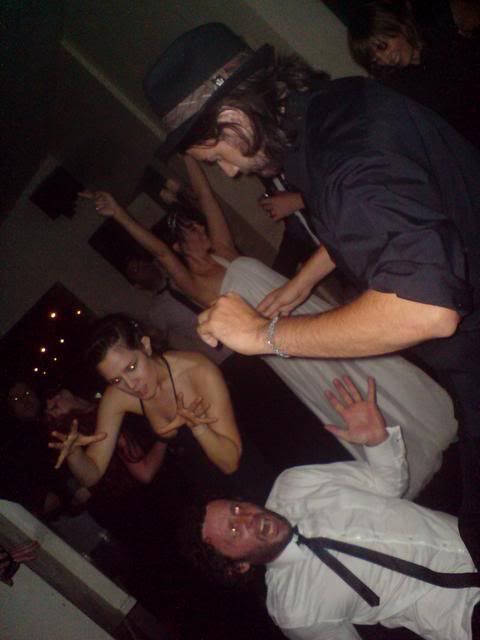 Kai with my board and a sweet hat/shirt combo. He's only about 5 and he's already twice as cool as most of our friends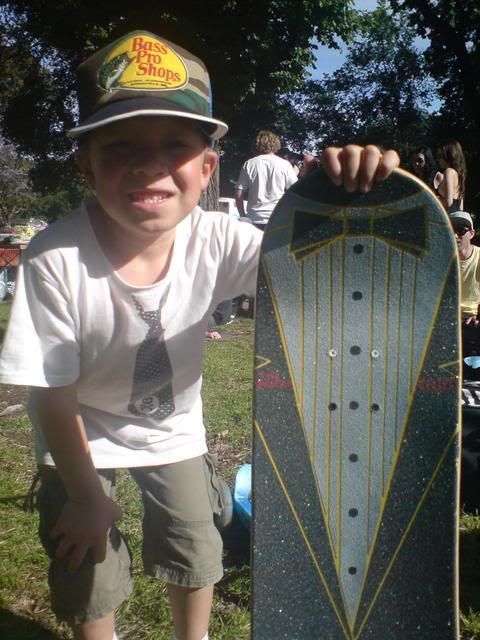 Al is trying to stay in fashion so he got some new jeans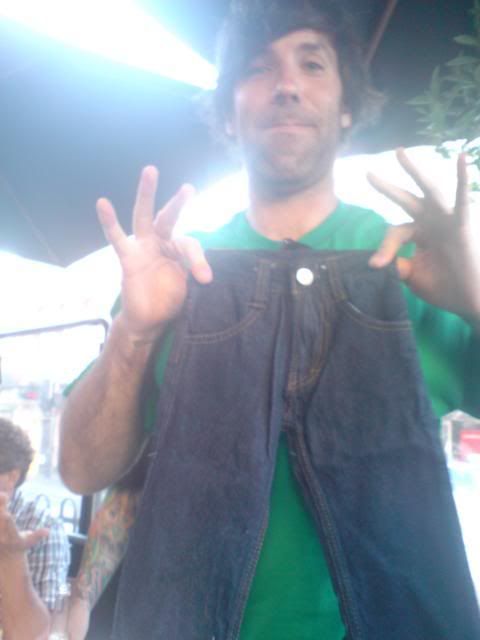 Unfortunately Silent Yeff went back to Canadia. I miss that $3 Aldi wine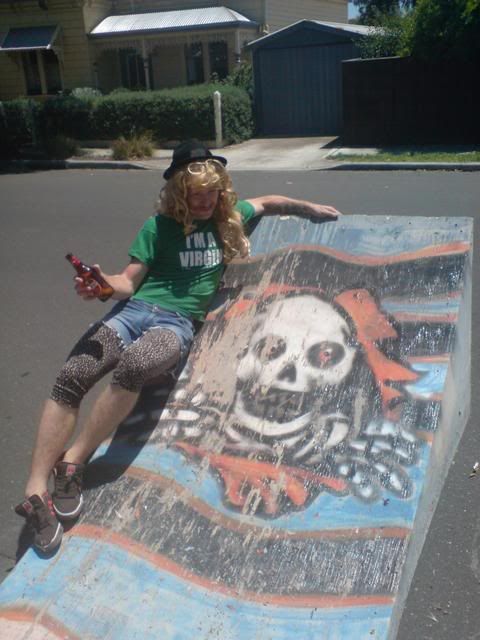 Along with Yeff these three also moved away. End of an era. The house had bad carpet but definate good times, especially Nikeem, Scotty and me commentating CSI Miami.
I sold most of the stuff that I've been lugging around for the last 15 years for $300. It felt weird.