New father Al Wilson didn't show up for International Good Day last week. I guess now that he knows he can make his own people he doesn't need us anymore. I drew on his griptape for him.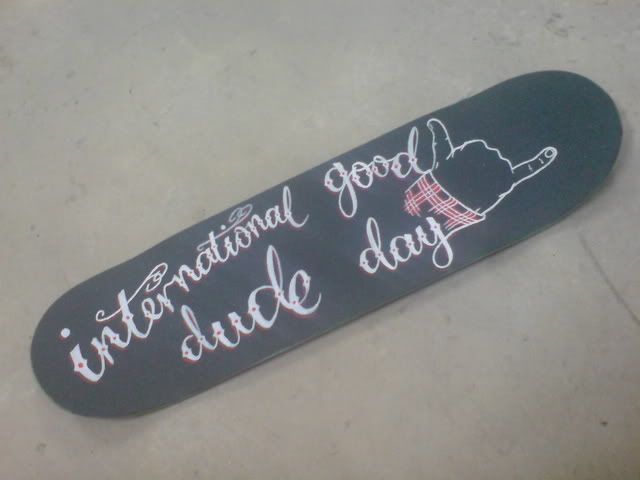 I mainly listen to talk back radio at work. Commercial radio is utter rubbish and my CD collection is getting boring. It paid off a few weeks ago when I won tickets to see Patti Smith and Sam Cutler (Rolling Stones and The Grateful Dead tour manager) interviewed by Alan Brough at the Speigel Tent. It was even better than I expected.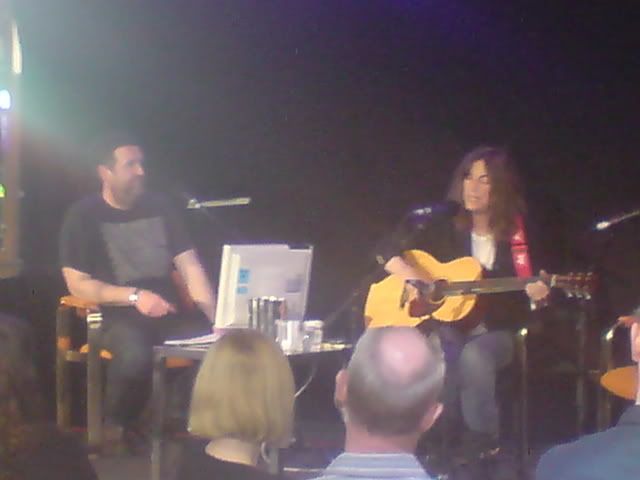 Then next morning I went to collect my skateboard from Yellow Bird and was lucky enough to witnessed a matinee of the Cheese and Nitty show, sans sleep. As usual, Nitty was full of compliments for all and sundry and Cheese was having a good time trying to get a good lime out of his glass. How can you not be happy while wearing a Barbara Steisand Tshirt. Timeless.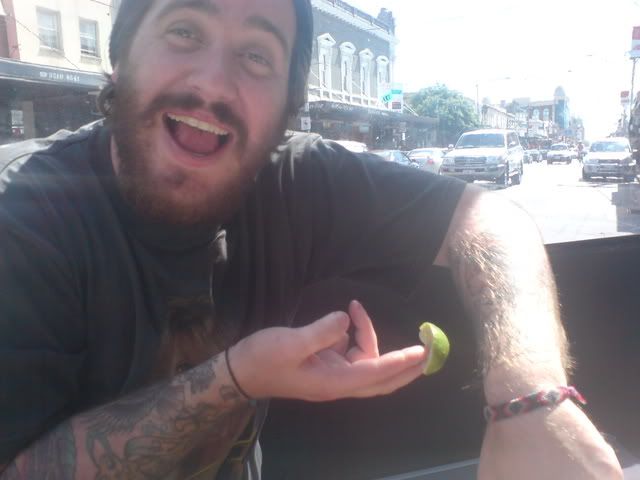 Pretty glad I wasn't involved in their slapping contest. They still had these hand marks a week later
I finally got to see the amazing wall that Nate Dog painted for Yellow Bird. Awesome.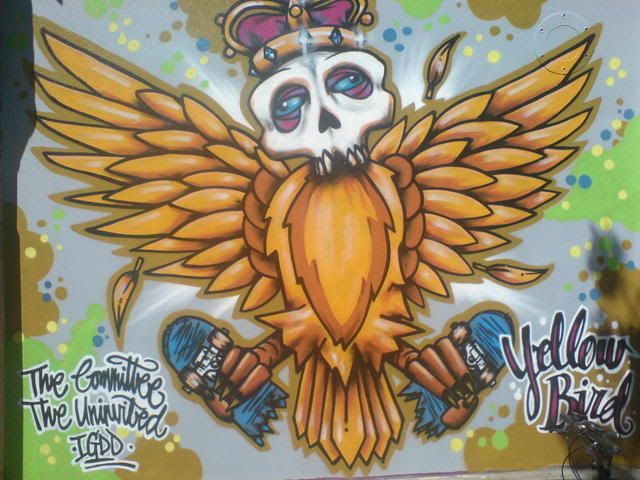 The next day Andrew Pommier came for a whirl wind visit to Melbourne after holding an art show at the Monster Children gallery in Sydney.
Cathy Tipping finally exhibited some of her ridiculous cross stitching work. I was dumb founded at the amount of work involved in this and the accuracy. This is a life size picture of Kate, starkers. I had to get Katie to take this picture because I didn't want to be the creepy dude taking photos of nude chicks. I dont want to blow my cover. Believe it or not, this is made with a needle and thread of many different colours.
Anyone need a giant vacuum cleaner? They're pretty cheap in DePreston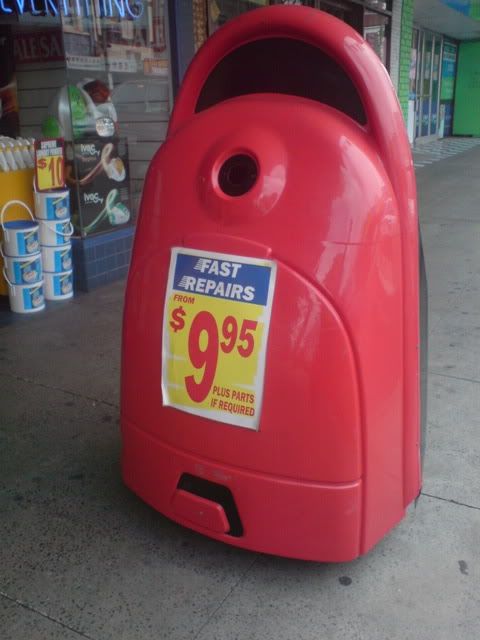 This week Captain Manouvers used his laser eyes to help me cut out some grip tape for my new skateboard. Its for special occasions.
Its thirsty work. Here he is doing an imitation of Matt Maunder by draining a pool. Check the new Skateboarders Journal for pictures of the real Maunder in action.
Later Nick tried to teach him how to skate hand rails. Either he's doing a salad grind here or he thinks hand rails are stupid and he's trying to scratch Nicks face off.
We acquired a jump ramp on Saturday. Me, Nick and Rowan (Captain Manouvers' boyfriend) decided to paint a gold toothed ripper on it, Pretty awesome. Good can control Nick. Fuck the gumbys.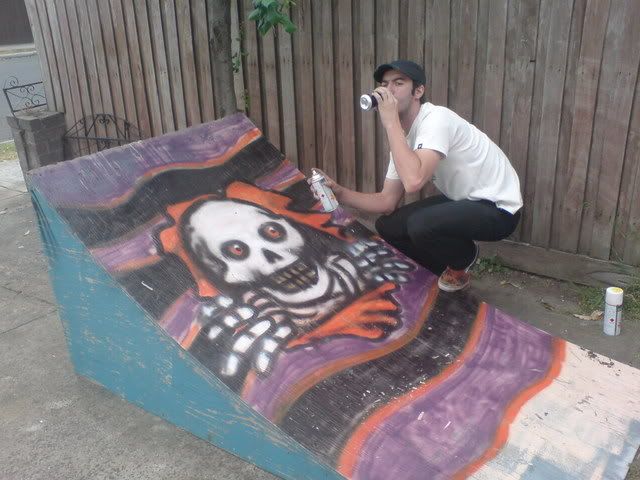 Later that day we ran into Blake who was celebrating his 34th birthday with a Canberra salute.
Then I saw some entrepreneurial animal cruelty. This shop was closed with no one inside except this poor old fella.
After spending most of the day drink by Fitzroy bowl with a pretty random group of people, I finished the night in the best way possible by seeing power metal band, Dragonforce, for free, thanks to Shylo. They're amazing, their fans are amazing and the fan at front of the stage that blew their hair back was amazing. Amazing. If you ever get the chance to see them I highly recommend it, they're amazing.
If you dont see the funny side of this you're probably dead